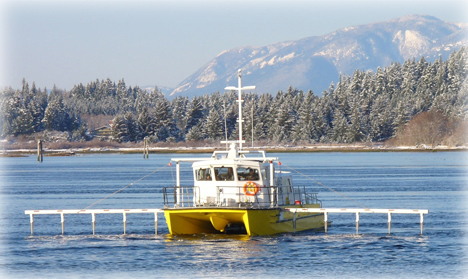 We're your shallow water survey systems experts!
We have over 50 years of extensive experience in solving the challenges of surveying or collecting information in

very shallow waters of 15 feet (4.5 m) or less

backwaters, rivers & unchartered or remote locations

sensitive marine environments

a large body of water with an urgency to minimize time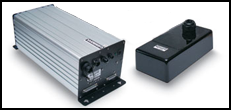 Multibeam systems dramatically increase the degree of bottom detail. Click to find out more...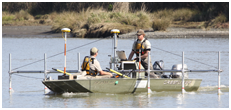 Multi-channel sweep systems are the best option for shallow water, improving coverage while reducing survey time.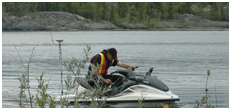 Portable All-In-One systems are ideal for small boats or surveyors traveling to remote locations.
Build your next survey system with Ross Laboratories!